Target group
Those who use systems that support import via the OneRoster standard.
Advantages
Systems that currently support reading from the OneRoster standard can use this product to read student data from FINT without further customization. An established standard facilitates
Architectural sketch: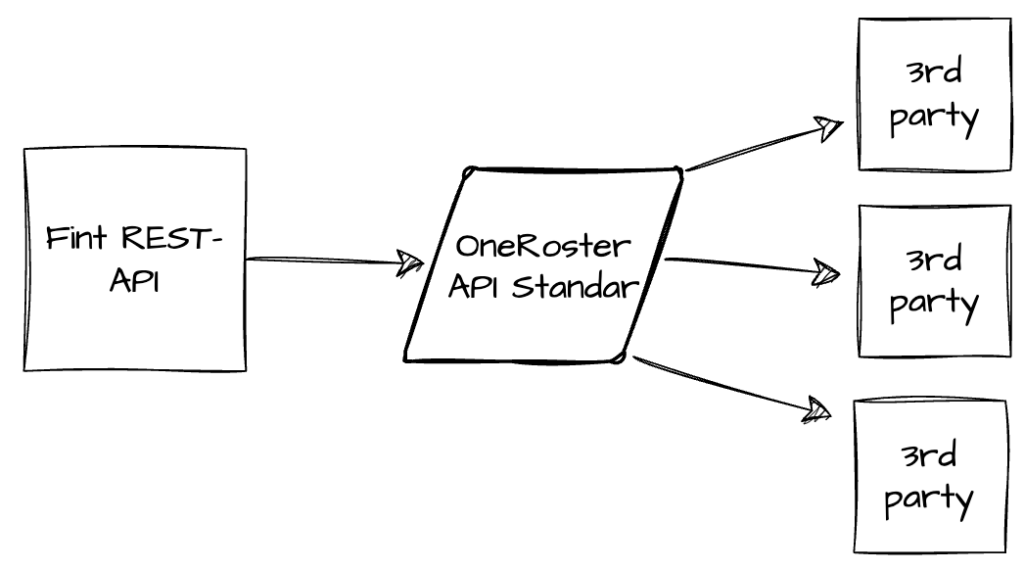 How to book the service?
Order via the customer portal.